About Our Foundation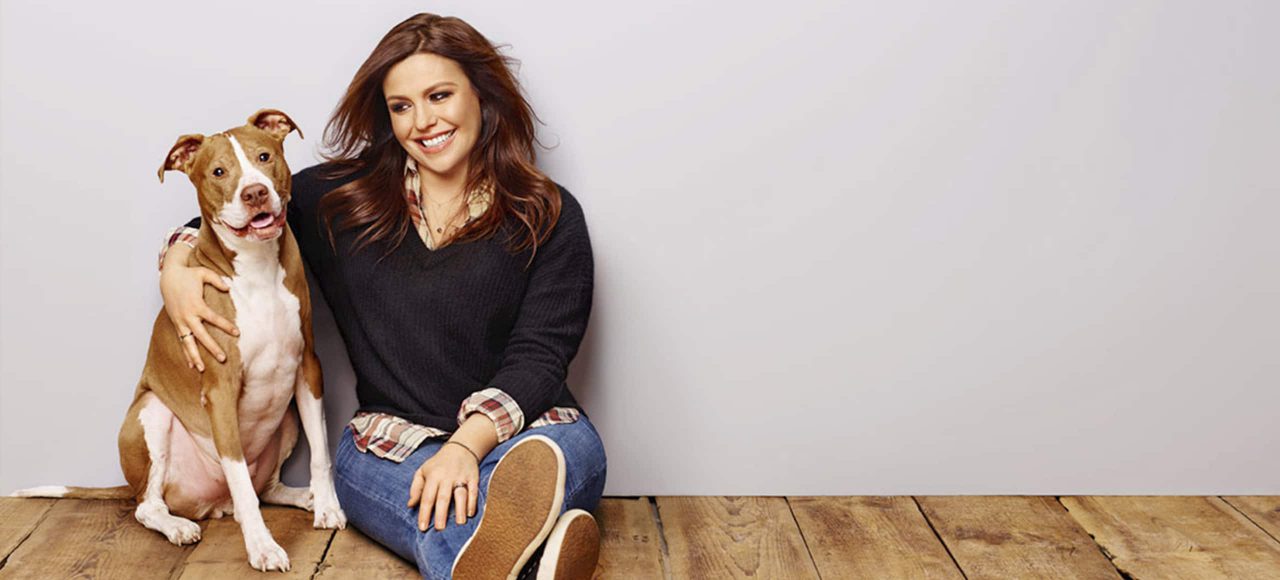 Animals make our homes warmer, make our hearts bigger, make us better humans.
Our Mission: Improve Lives
Fully funded by proceeds from the sale of Rachael Ray™ Nutrish®, The Rachael Ray Foundation was launched by Rachael to better support the causes she cares for most.
Our goal is to help as many two-legged and four-legged family members as possible by working with organizations across the country…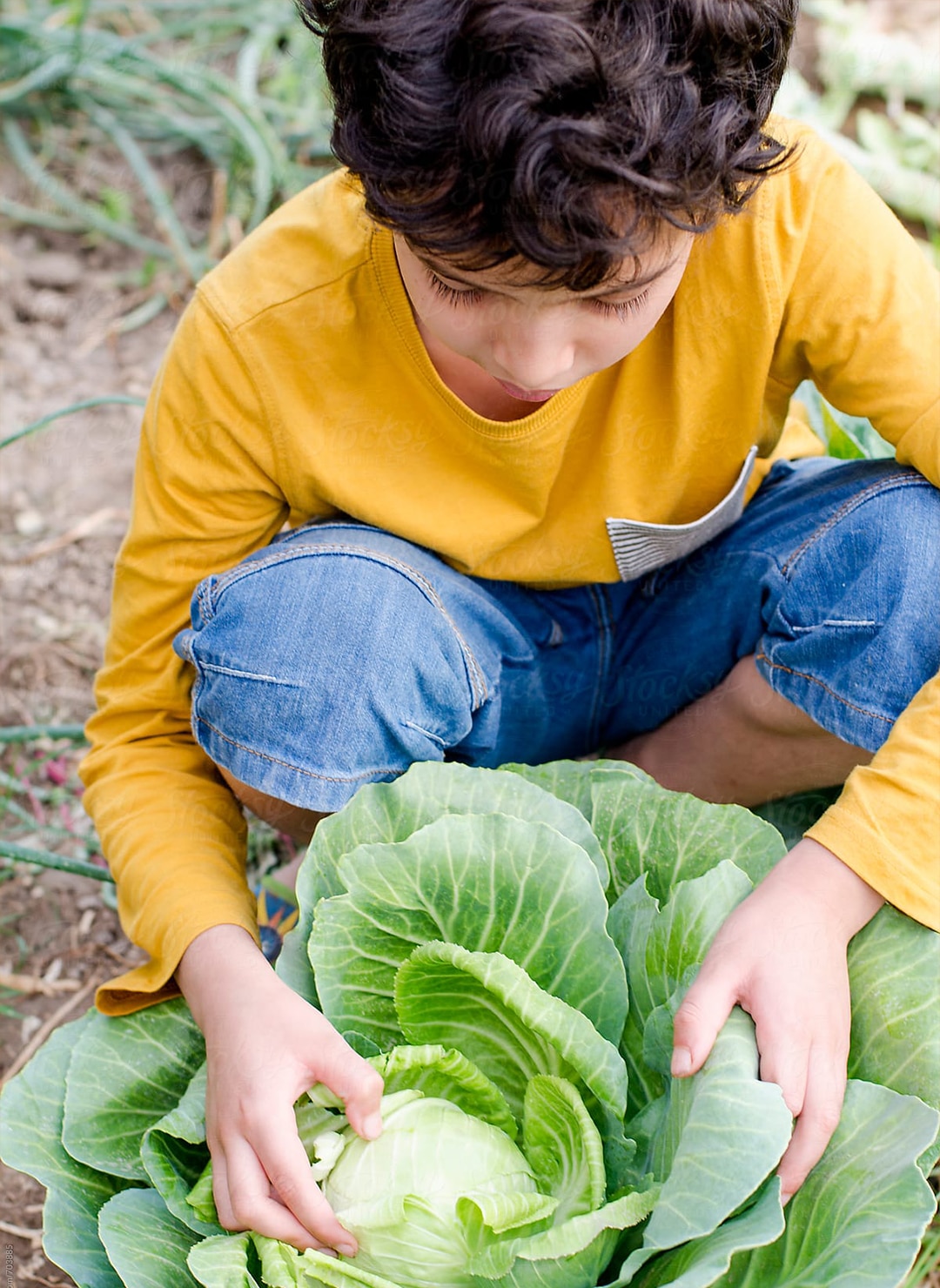 Who We Help
Helping Animals in Need
Every year, millions of animals enter shelters throughout the U.S. in need of essential care and forever homes. RRF funds organizations across the country who work to improve the lives of shelter animals and other animals in need.  In addition, the Foundation makes funds available for emergency situations and disaster relief efforts where help for animals is urgently needed.
Supporting Yum-o!-Aligned Organizations
Yum-o!, a 501c(3) nonprofit organization, empowers kids and their families to develop healthy relationships with food and cooking. Yum-o! was formed as a way to use food and Rachael's love of cooking to give back to the world. The Rachael Ray Foundation works with organizations that support Yum-o!'s mission.
Where We Help
Here are just a few of the organizations we have supported across the U.S.
Indirect recipients are those recipients who have received donations through Foundation-funded grant programs such as, The Rachael Ray Save Them All Grants at Best Friends Animal Society, The Rachael Ray Nutrish Innovation Fund at the ASPCA, and The Rachael Ray Foundation North Shore Animal League America Disaster Relief Grants at North Shore Animal League America.
Check out our interactive map and learn more about these organizations!
Kauai Humane Society
Maui Humane Society
Capital Humane Society
The Foster Kitten Project
Souris Valley Animal Shelter
Humane Rescue Alliance
World Wildlife Fund
Dakin Humane Society
Ethos Discovery
IFAW
Animal Friends Of Barbour County
Save A Kittie Feral Cat Program
ACTion Programs For Animals
Animal Service Center of the Mesilla Valley
Bro and Tracy Animal Welfare
Broken Promises SW
Espanola Valley Humane Society
High Plains Humane Society
Lea County Humane Society
McKinley County Humane Society of New Mexico
Spay and Neuter Action Program SNAP
Hearts Alive Village
Nevada Society for the Prevention of Cruelty to Animals
PAL Humane Society
Boone Area Humane Society
Dubuque Regional Humane Society
Fur Fun Rescue
Midlands Humane Society
City Of Huntsville Animal Services
Baldwin County Humane Society
Greater Huntsville Humane Society
Heart of Alabama: Save, Rescue, Adopt
Humane Society of Shelby County, Inc.
Lee County Humane Society
Two by Two Rescue
Fox Valley Humane Association
Shelter from the Storm Animal Rescue
The Fix Is In, Inc
Humane Society for Southwest Washington
Kitsap Humane Society
Seattle Area Feline Rescue
Spokane Humane Society
The Humane Society for Seattle/King County
Angels of Assisi
Richmond SPCA
Angels of Assisi
Anicira Veterinary Center
Animal Resources of Tidewater
Animal Welfare League of Arlington
Charlottesville-Albemarle SPCA
Friends of Norfolk Animal Care Center
Homeward Trails Animal Rescue Inc
Lucky Dog Animal Rescue
Lynchburg Humane Society
RIchmond Animal League
Best Friends Animal Society
Nuzzles & Co.
Paws for Life Utah
Salt Lake County Animal Services
Underdog Rescue and Rehab
Austin Pets Alive!
Emancipet
Mission K9 Rescue
San Antonio Pets Alive
SPCA of Texas
A Life to Live Animal Shelter and Adoption Center
Animal Care Services of San Antonio
Austin Pets Alive!
BARC
Chances Dog Rescue and Relocation
City of Dallas / Dallas Animal Services
Dallas Dog Rescue Rehab Reform
Dallas Pets Alive
Department of Animal Services, City of El Paso
Duck Team 6 Street Dog Rescue
Friends of Arlington Animal Services
Friends For Life
Duck Team 6 Street Dog Rescue
Hearts and Bones Animal Rescue
Houston Humane Society
Humane Society of North Texas
Humane Society of Southeast Texas
Humane Society of Tom Green County dba Concho Valley PAWS
Operation Kindness
PAWS Shelter and Humane Society (The Public for Animal Welfare)
P.E.T.S. Low Cost Spay And Neuter Clinic
Rescued Pets Movement
S.A.V.E. Rescue Coalition
Society for Companion Animals
Spay Neuter Network
Texas Litter Control
The Public for Animal Welfare (dba PAWS Shelter)
Nashville Humane Association
Friends of Campbell County, Tennessee Animals (FCCA)
Humane Society of Memphis and Shelby County
Memphis Animal Services
Metro Animal Care And Control
Pet Community Center
Remote Area Medical
Spay Campbell County Tennessee Pets (SpayCC)
Spay/Neuter Assistance for Pets
Sumner Spay Neuter Alliance
Charleston Animal Society
Danny & Ron's Rescue
Aiken County Animal Shelter
Colleton County Animal Services
Dorchester Paws
Greenville County Animal Care
Saint Frances Animal Center
The Humane Society of North Myrtle Beach
1Love4Animals Inc.
Animal Friends Inc.
Brandywine SPCA
Emancipet
Humane Animal Rescue
Joey's P.A.W.
Main Line Animal Rescue
Pittsburgh Aviation Animal Rescue Team
ACCT Philly
Animal Care Sanctuary
Animal Rescue League of Berks County
Brandywine Valley SPCA
Humane Animal Rescue
Lycoming County Society For The Prevention Of Cruelty To Animals
New Leash On Life
Noah's Ark Rescue Project And Sanctuary
York County SPCA
Cat Adoption Team
MGM Animal Foundation (dba Rescue Express)
Ontario Feral Cat Project
Saving Grace
Animal Rescue Foundation of Bartlesville (ARF)
Enid SPCA
Northern Oklahoma Humane Society
Stillwater Cat Haven
Tiny Paws Kitten Rescue Of Stillwater, Inc.
Cleveland Animal Protective League
Columbus Humane
Humane Society Of Summit County
Save A Mom Pregnant Dog Rescue
Animal Friends Humane Society
CHA Animal Shelter
Cleveland Animal Care & Control
Humane Society Of Greater Dayton
Private School Pups
The Society for the Improvement of Conditions for Stray Animals (SICSA)
United Coalition for Animals (UCAN)
Franklin County Humane
Humane Society Of Charlotte
Brother Wolf Animal Rescue
Carolina Cat Rescue
Catawba County Animal Services
City of Burlington
Companion Animal Clinic of the Sandhills Foundation
Cumberland County Animal Control
Dylan's Hearts
Forsyth Humane Society
Friends of Charlotte-Mecklenburg Animal Services
Guilford County Animal Services
Humane Society of Charlotte
Independent Animal Rescue, Inc.
Juliet's House Animal Rescue
Lincoln County Animal Services
Loving Pet Inn Adoptions
Operation Catnip
Paws 4 Purpose
Pit County Animal Services
SAFE Haven for Cats
Saving Grace Animals for Adoption Inc.
Spay and Neuter Today
Spay Neuter Initiative Program
Animal Haven
Animal Medical Center
Animal Protective Foundation
Animal Rescue Fund of the Hamptons
ASPCA
Badass Brooklyn Animal Rescue
Bideawee
Broadway Barks
Dogs Trust USA
Mayors Alliance for NYC's Animals
Mighty Mutts Inc.
Mr. Bones & Company Inc.
Mr. Mo Project Senior Dog Rescue
North Shore Animal League America
Pets for Patriots
Purpose Farm
Sean Casey Animal Rescue Inc.
SPCA Of Upstate New York
SPCA Of Westchester
The Humane Society of New York
The Toby Project
Tri-Lakes Community Alliance
Animal Care Centers of NYC
Humane Society Of Rochester & Monroe County PCA/Humane Society At Lollypop Farm
Muddy Paws Rescue
Rescue City
Rochester Animal Services
Ruff House Rescue
Asbury Park Boardwalk Rescue
Shelter Animals Count
St. Hubert's Animal Welfare center
Animal Adoption Center
Camden County Animal Shelter
EASEL Animal Rescue
Happy Homes Animal Rescue
Homeward Bound Pet Adoption Center
Liberty Humane Society
Parsippany Animal Control & Shelter
People for Animals
Plumstead TWP NJ TNR Committee
Animal Protective Association of Missouri
Center For Animal Rescue & Enrichment – CARE STL
Central Missouri Humane Society
Midwest Community Cat Alliance, Inc.
Gateway Pet Guardians
Humane Society Of Southeast Missouri
Kansas City Pet Project
Saint Charles County Pet Adoption Center
Spay and Neuter Kansas City
Tenth Life Cat Rescue
Humane Society of South Mississippi
Southern Pines Animal Shelter
Humane Society of South Mississippi
Pearl River County SPCA
Southern Pines Animal Shelter
Stone County Society for the Prevention of Cruelty to Animals
Animal Allies Humane Society
Pet Haven Inc. Of MN
Pet Project Rescue
Ruff Start Rescue
Humane Society Of West Michigan
Michigan Humane Society
Capital Area Humane Society
Cheboygan County Humane Society
Humane Animal Treatment Society
Kent County Animal Shelter
Alley Cat Allies
Gentle Giants Draft Horse Rescue
Baltimore Animal Rescue And Care Shelter (BARCS)
Last Chance Animal Rescue
Acadiana Animal Aid
Big Sky Ranch/CATNIP Foundation
Companion Animal Alliance
Companion Animal Rescue Of Ascension (CARA's House)
Humane Society Of Louisiana
Lafayette Animal Shelter & Care Center
Lafourche Parish Animal Shelter
Paws4life
Plaquemines Animal Welfare Society
Robinson's Rescue
Wild Cat Foundation
Zeus' Rescue
Alley Cat Advocates
Bowling Green/Warren County Humane Society
Friends Of The Shelter
Jessamone County Animal Care & Control
Kentucky Humane Society
Knox-Whitley Humane Association, Inc.
Lexington Humane Society
Louisville Metro Animal Services
Paris Animal Welfare Society
Tri-State Spay & Neuter
Great Plains SPCA
Helping Hands Humane Society Inc
Hutchinson Animal Shelter
Kansas Humane Society
Prairie Paws Animal Shelter
Allen County SPCA
Animal Outreach Of Shelby County
Fort Wayne Animal Care and Control
Humane Society for Hamilton County
Humane Society of Indianapolis
Kokomo Humane Society
Vanderburgh Humane Society
Anti-Cruelty Society
One Tail at a Time
Safe Humane Chicago
Animal Protective League of Springfield and Sangamon County
Community Animal Rescue Effort (C.A.R.E.)
Fetching Tails Foundation
Friends of Chicago Animal Care and Control
Grundy County Animal Control
Heartland Animal Shelter
Metro East Humane Society
One Tail at a Time
Peoria County Animal Protection Services
Second City Canine Rescue
South Suburban Humane Society
SNIP Alliance
Idaho Falls Animal Services
Mountain Humane
Snake River Animal Shelter
West Valley Humane Society
Atlanta Humane Society
Project Chimps
Bulloch County Animal Shelter
Effingham County Board of Commissioners
Furkids, Inc.
Good Mews Animal Foundation
Gwinnett County Animal Welfare & Enforcement
Humane Society For Greater Savannah
Humane Society of Morgan County
Humane Society Of Valdosta-Lowndes
Murray County Animal Shelter
National Spay Alliance Foundation
Paulding County Animal Control
Planned PEThood Of Georgia
Thomasville Thomas County Humane Society
Alachua County Humane Society
Barky Pines Animal Rescue & Sanctuary
Big Dog Ranch Rescue
Danny & Ron's Rescue
Humane Society of the Treasure Coast
Pet Alliance Of Greater Orlando
A Second Chance Puppies And Kitten Rescue
Dogs and Cats Forever
Florida Urgent Rescue, Inc.
Friends of Strays
Halifax Humane Society
Humane Society Of Broward County
Humane Society Of Pinellas
Humane Society of St. Lucie County
Humane Society of the Treasure Coast
Kindness For Cats
Jacksonville Humane Society
Lee County Domestic Animal Services
MEOW Now
Miami-Dade County Animal Services
Misfit Spay Neuter Clinic
Operation Catnip of Gainesville
Operation Paw
Pensacola Humane Society
Pet Alliance of Greater Orlando
Pet Haven Rescue
Pit Sisters
Rescue Life Sanctuary
TLC PetSnip
Tri-County Animal Rescue
Looking Glass Animal Rescue
Dumb Friends League
Freedom Service Dogs
Butte Humane Society
Colorado Feline Foster Rescue
Happy Cats Haven
Intermountain Humane Society
Roice-Hurst Humane Society
Wild Blue Animal Rescue & Sanctuary
Ace Of Hearts
Angel City Pit Bulls
BADRAP
Butte Humane Society
Friends Of Milo Foundation
Hilaroo Foundation
Humane Society Of Ventura County
Love Leo Rescue
Muttville
Marin County Humane Society
National Disaster Search Dog Foundation
North Valley Animal Disaster Group
Paw Works
Pet Care Foundation
San Diego Humane Society
SPCA Of Monterey County
The Rescue Train
Animal Balance
Cat Town
City of Hesperia Animal Shelter
County of Santa Clara Animal Services
Feral Cat Coalition
Fresno Humane Animal Services
Fresno Humane Society
Haven Humane Society
Helen Sanders CatPAWS
ICARE Dog Rescue
Live Love Animal Rescue
Marley's Mutts Dog Rescue
OC Animal Care
Ramona Humane Society
Pasadena Humane Society
Ramona Humane Society
San Diego Humane Society
Solano County Animal Care Services
The Little Red Dog
Tulare County Animal Services
Visalia Animal Services
Humane Society Of The Ouachitas
Lost Our Home Pet Foundation
AARF Animal Rescue and Santuary
Altered Tails
Arizona Humane Society
Casa Grande Animal Care and Adoption Center
Cooper's Chance Animal Rescue
Desert Paws Rescue
High County Humane
Humane Society of Yuma
Lost Our Home Pet Foundation
Lost Our Home Pet Rescue
Maricopa County Animal Care and Control
Navajo Nation Animal Control Program
Newborn Kitten Rescue
Phoenix Animal Care and Coalition (PACC911)
Pinal County Animal Care and Control
Saving One Life
Second Chance Center for Animals
The Arizona Pet Project
The Barn House Community